New Live Announcements 
April 11 (Sat) at
Chofu "Nekomura"
It will be discontinued due to the new Corona virus.
Chromatic Harmonica and Guitar Duo
Hitomiko Kanno (hama) Harada Joso (g) 19:30 Start MC1500 yen TC500 yen (with snacks)
Guitarist Josa Harada's homepage
Guitarist Harada Kamisa Harada Profile 2017, 2019, Gibson Jazz Guitar Contest Finalist.In 2020, he released his first solo album, "Stars cell on my guitar", which was recorded with a single acoustic guitar.Currently, he performs in various forms such as his own trio, solo, and duo, and is also involved in the development of younger generations as an instructor.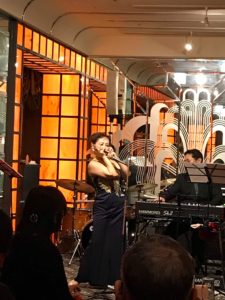 Collaboration with guitarists while there are many JAZZ Session live performances
 Food Bar Nekomura http://www.nekomura.com
Nekomura is a stylish food bar that is a little strange.What's changed?I used to be interviewed by Boshi-chan, but...
You can enjoy a stylish and delicious meal.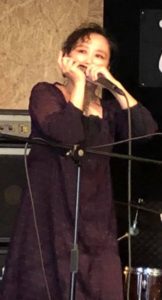 ---
March 15 (Sat) Canceled at Shin-
Nakano "Benten"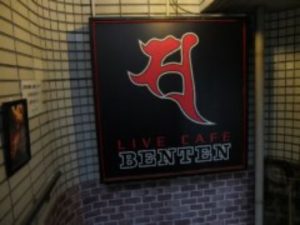 I will make a guest appearance at "Concert" (3/15 15:30-18:00 Shin-Nakano "Benten") for those who love music called Higashi-san.Part 1: 15:30-16:35 (@1,700/person+@600/
https://twitter.com/mh03060306?s=20
-------------------------------------------------------------------------
Tuesday, February 11th, it is a national holiday on National Foundation Day.
Enjoy live 30min x2 harmonica during lunchtime at 13:00pm -15:00 pm.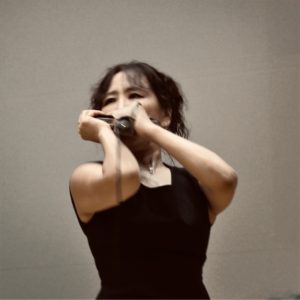 13:00pm -1 stage
14:00pm-2 Stage 
Plan
Yesterday once more, walk up, Caravan, Paffelbell Canon.etc.
I will also play songs that I have never played before.
Uz Cafe Click 👇 to view access
197-0013 Musashinodai 1-chome 3-12, Fussa City, Tokyo
042-551-4477
https://goo.gl/maps/FHqN5QMpjKBFzA6c7
History of Fussa UZU
Ms. Nagariko, the female owner, talks about the times in an unadorned tone.
I've seen 45 years of time through music in this city near Yokota Air Base.I think everyone will be impressed.
https://uzu69.com/?fbclid=IwAR1jX-4OCKcjMKa7lPa86crt2bGZD94p37PvQC3di84wneCOUNxR7A Click 👆 [History of UZU]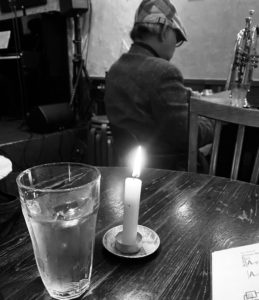 I play harmonica with various thoughts.I'm playing as an instrument because I'm playing with the intention of talking rather than playing it as an instrument.
The tone changes depending on the song.
Each song plays with the feeling of one short story.
It might be a little different from other people.Because the image of the tune springs up gradually from the bottom of the body, it is not possible to sit still.You may be playing without it.
I want you to play in front of everyone because something is different.
It was a chance that it was prompted by the friend.
Hitoko's solo concert is started with UZU.Jazz live such as the hotel is gorgeous, but how about this time with UZU like smoked silver?
I think that you can see it with a different face from me who sees it at any time.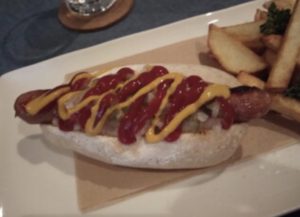 Lunchtime.Dare to play at lunchtime!I thought.
"We used to have harmonicas!"I asked him who was older than me.By the time I entered school, there was no more harmonica.I learned the keyboard harmonica instead.
Fussa Dog I Music At Night?Why?
Of course, the music you listen to while drinking at night is also nice because there is a mood, but it is also good during the day.

If you listen to the harmonica while receiving uzu's special bread fermented with natural yeast at a bright lunch time, you may be able to enjoy it in a different mood.

 Hitoco
---
It is an announcement of a new live.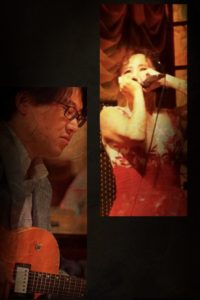 February 8 (Sat) at Chofu "Nekomura"
Chromatic Harmonica and Guitar Duo
Hitomiko Kanno (harm) / Beagle (g) 19:30 Start MC1500 yen #ジャズ #ハーモニカ #ライブ #調布
http://www.nekomura.com
-----------------------------------
It is an announcement of the live.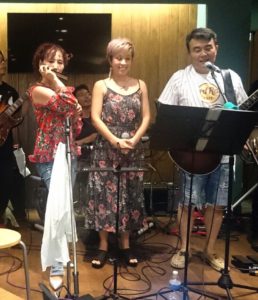 Our band "Assist" is Christmas Live.
This time it will be a joint with a fork band, not a one-man.
◎Sunday, December 15
⚫ opens at 5:30 p.m., starts at 6:30 p.m.
⚫ at Hachioji Seoul Grill
It comes out in two parts in a part and two parts form.Assists from 19:30
⚫ the admission fee is 2,000 yen (with one drink)!
Enjoy delicious American food, delicious beer, sake, and a night of master's run.
If you have time, we look forward to seeing you!
Hachioji Seoul Grill's website is here.The map also comes out, so please refer to it.
https://soulgrill.owst.jp/
Thank you very much.
——————————————
Forest Inn Showakan 10F Lounge Dakota Monday Jazz Night
Date: 2019,11/18 Monday Table Charge Free
19:30 / 20:30 / 21:30

Tel: 042-542-8787
https://www.showakan.co.jp
---
Akiruno Band Festival 2019.11.3    
I will also perform in this outdoor live.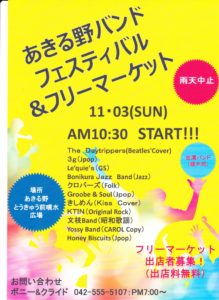 BONIMURA JAZZ BAND 14:30 (The description is a modified time.))
Postscript Tomorrow, it will be held an hour early because it seems to be rainy weather from the evening, so it became 14:30.