Kanno Chromatic Harmonica Class 
For those who are thinking of learning a chromatic harmonica for the first time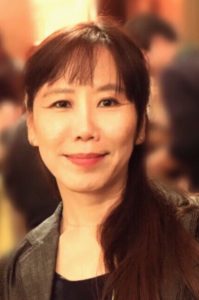 Basically, if you want to continue taking lessons, we will apply the following.This is a lesson using the text below.I think that it is a way that it was suitable for each person by my own idea though it is a beginner's object such as not being able to blow it though it has not done the chromatic harmonica at all yet or it is not possible to blow it though it purchased the angle.Certified by Prof. Tokunaga
Admission fee ¥ 5000 (including lesson instruction book list price¥ 4,500 tax included)
     50 minutes ¥ 5000 (1 lesson) first lesson free
Please contact us if you have any concerns about time, lesson fee, harmonica purchase, etc.
Click here!Please feel free to contact us.
It is this teaching material to use for chromatic harmonica guidance etc.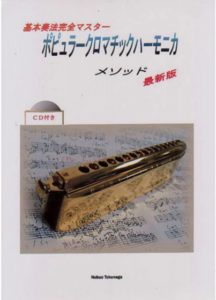 "Basic Play Complete Master Popular Chromatic Harmonica Method" by Nobuo Tokunaga Selling Price 4,500 yen 
A chromatic harmonica method with two CDs (model performance and karaoke sound source).It is very useful for beginners and intermediate advanced students, so you can learn how to play and technique to produce attractive tones.  
In addition to the text, you will be asked to choose your favorite score from the arrangement collection by Mr. Nobuo Tokunaga, and you will practice your favorite music.Please choose your favorite collection of songs and let us know.
Tokunaga Nobuo's Arrangement Collection from here
Click from the blue letter "here" above to fly to the teacher's home.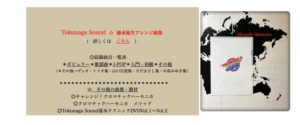 And if you click on the genre of photography, you will find your favorite in the collection of new songs that are published more and more.
If you don't know, please contact us.
---
List of other teaching materials
Challenge!Chromatic Harmonica 
                   Selling price 4000 yen
This chromatic harmonica collection contains 29 songs that you are familiar with.
If you want to start a chromatic harmonica, this tool is useful with the harmonica method.
Two CDs, one of the model performances of Nobuo Tokunaga, and the other is a minus one with only the performance of the back.
In the collection of songs close to 100 pages, not to mention the score, so that even those who can not read the score, with a hole number, one-point advice of Nobuo Tokunaga is included in each song.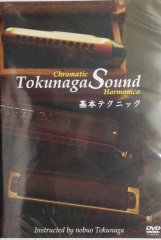 Chromatic Harmonica Basic Technique DVD
            Selling price 5000 yen
 It will be a recommended teaching material.
This is a DVD that covers all of Tokunaga Sound.Nobuo Tokunaga explains the basic way to play the chromatic harmonica in a dramatic and romantic manner.
The contents include breath control, replacement finger playing method, volume control, blowing, lever operation, hole movement, training from super low to treble, three-dimensional composite vibrato, subtone playing method, bend playing method, tangling~ , glow playing method, tremolo playing method, octave playing method, etc.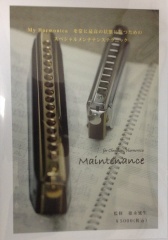 Beginner to Advanced Maintenance Bible
Chromatic Harmonica Maintenance DVD 
            Selling price 5000 yen
This DVD includes the minimum things you need to know to keep the harmonica at its best, and special techniques for getting into trouble.
The contents include the structure of the chromatic harmonica, disassembly, assembly, valve replacement, spring adjustment, raising body adjustment, pre-performance checkpoint, reed replacement method, wood harmonica structure, assembly, etc.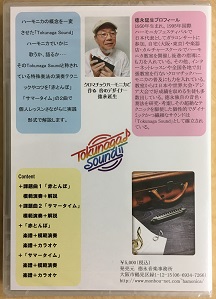 Selling price 5,000 yen
This private lesson DVD is a DVD that I want to recommend to those who are interested in chromatic harmonica but can't attend the lesson.Tokmaga Sound, which completely changes the concept of harmonica, and How to talk in harmonica, this dvd explains the playing techniques and tricks of this special playing method in two songs, "Red Dragonfly" and "Summer Time" in a practical format just like a private lesson.
You can completely master this single DVD, such as Tokunaga composite three-dimensional vibrato, subtone, bend, tangling, etc.
Theme song "Red Dragonfly" "Summer time" score + model performance, score + karaoke
It is a recommended teaching material for those who start a chromatic harmonica from now on.