The harmonica player I found for the first time when I searched the internet was Larry Adler.When I first met Dr. Nobeo Tokunaga, the song I wanted to play was unexpectedly more than a classic.I was wondering if dobissy's moonlight could blow.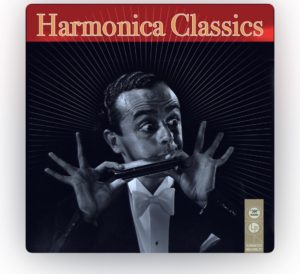 It had already been two months before I met my teacher, so I looked at how Larry Adler held and the harmonica was already held. It has changed.The harmonica is a patter.
But before I do that, I have to play the harmonica at the piano recital with an appointment with my friend.That's why I decided to have a teacher.
The because I thought that it was necessary to have the teacher of the harmonica look whether the way of playing the harmonica was correct for the time being because it played in public for the time being.
I said, "I can't teach classical music.The teacher is mainly popular.That's what you said, but I'm thinking about it in February to get here.It would be hard if my harmonica teacher abandoned me.So I want to learn from my teacher!I decided immediately.Also, I thought that If I were Professor Tokunaga, I would have fun ying with the lessons.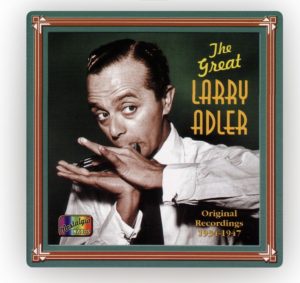 After all, Yamashita ray-chan (At that time, she was just a nice student who was learning harmonica.)At that time, Google Search was persistently recommending the name of Tokunaga sensei who searched at the beginning of the first.
Anyway, I'll try to learn anyway!Because I decided not to try it thoroughly, I thought that I did not understand good or bad, so I decided to have Prof. Tokunaga give me a lesson.
Also, for me, the good thing about Tokunaga sensei is that it's not classical, so I thought he had a lot of freedom.
Later, the teacher told me that it was really easy for me to do it myself.
I wish you could teach me something when I needed something, so I just had to stay with you and give me peace of mind.
I said to my god, "Oh, do it!"Do this!It is very painful to be told.
As an aside, I actually learned from a very strict piano teacher when I was a child.She said that no matter how much I played, her fingering was different for three months. I was allowed to take a lesson.I hated the piano very much.I wanted Chopin to play early.I stopped playing the piano in the fourth grade.
When I wanted to listen to Chopin again when I was in junior high school, I completely forgot how to read the score.
At that time, I listened to the record and compared the song to the score and read the score.
I have learned JAZZ piano since I grew up.
However, this is also different from the time when the reading is classic...... Tartatata and . . . . . . . . . . . . . . . . . . . . . . . . . . . . . . . . . . . . . . . . . . . . . . . . . . . . . . . . . . . . . . .Then, the meaning of the classical score disappears at all.I don't know if anyone is like that, but I get confused when I rely on music.That's why I rely on my ears.
What I learned by working the five senses with my body at that time is that I come to play harmonica and become alive!
I'll put the story back.At that time, I was just trying to master the teacher's music and devoted myself to practice, but it is engraved in my mind that the teacher told me about my youth.
At that time, it was said that it learned it by relying on the ear without the score of jazz.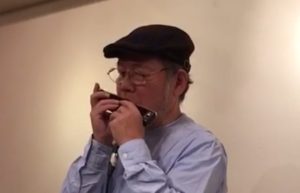 Is that right??? It takes so much trouble to make such a wonderful performance!
Even though my presbyopia is getting worse in just the right condition, I don't wear glasses, and I think that it is a good training to perform a nice performance like a teacher to do harmonica relying on the ear.
How do you do that if you don't rely on music?You might think that.To tell you a little bit, is it almost like this?It grasps the flow of.
But at the beginning, I was trying to make the same sound as my teacher.I think that's the attitude to learn the basics.And it's a shortcut to progress.
I think that I will be able to change various things when I become able to do the basics.What kind of music do you relate to?It is these days when I feel that it will affect me a lot.
Even so, I had never played a playing instrument before I started playing harmonica, and the chromatic harmonica was exhausting for me.I couldn't even do do it.
If you sharpen your mouth, your face will hurt.
It's embarrassing, but it's still the case.In the middle of the night when I practiced a lot, my face wakes up with a great feeling of heat from my chin to my cheeks.People tell me that my face has changed.Line of cheeks.
Now I don't think I'm going to play the same way as my teacher.It was also the teacher's advice.I think you respect my personality.I love it, so I always wish I could do it that way, but I can't.(Maybe if you think about doing the same thing, you might end up with a neurosis.)I still have a long way to go because my face hurts.I always try to practice.Maybe a lifetime.
I'm always fascinated by the wonderful tone of the teacher.
Can you do better?I want to be good at myself, but I'm happy if other people are in a better state to listen to.I'm making my own style.
I've come to listen to a lot of music now.
Tokunaga sounds in me and to make them together.
It's mainly for jazz session and other things to do when you're with other people, but i'll talk about it another time.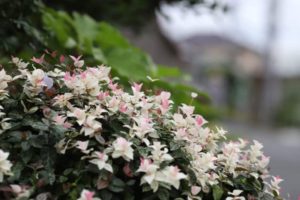 Thank you for reading up to this point.
Hitoco